"Most places don't intentionally shut us out. They just need the right tools and knowledge. It's so important for bands and promoters to be aware of the access barriers that their fans face so they can work with venues to solve them".
Hannah McKearnen, gig-goer and blogger
Year published: 2017
Are you a band or artist wanting to grow your fan-base?
An ambitious promoter working with grassroots venues to put on shows?
Our DIY Access Guide is for you!
If you are serious about growing and reaching out to your audience, there are simple, zero cost and effective things you can do to ensure that as many people as possible can access your tours and shows comfortably.
This guide is a collection of 'top tip' lists and easy to follow 'gig hacks' to help any band, artist or promoter link up with a venue to make a gig as accessible as possible, even if a stage is up or down a flight of stairs.
These include:
How to set up an accessible seated viewing area.
How to make your own DIY captions for lyrics.
What information to include on online event pages.
How to make an accessible flyer.
What you can do if your gig is in an inaccessible venue.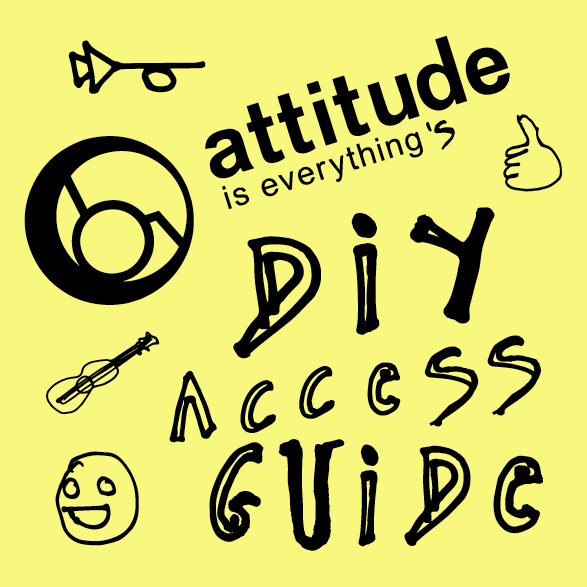 "Nobody should cut off from their local music scene – whether that's the millions of disabled people who want to attend gigs and shows, or disabled artists who are looking to perform. By following our simple advice, promoters and artists can help make live music so much more accessible, and attract a whole new audience into the bargain."
Suzanne Bull MBE, Founder of Attitude is Everything