Mystery shopping is at the heart of our work. Our team of disabled music fans report back on the accessibility and overall experience at UK music venues, clubs and festivals.
"Mystery shopping venues for Attitude is Everything has been one of the most positive and rewarding experiences I have ever had. I am committed to spreading awareness of accessibility issues and if my efforts improve conditions for just one person it will be more than worthwhile."
Improving access together
---
We're always on the lookout for new volunteers to assess almost any live music or outdoor event, but we specifically target venues and festivals that are signed up to our Live Events Access Charter.
The detailed feedback on accessibility is then passed on to management, so that any potential barriers are identified and practical solutions are suggested.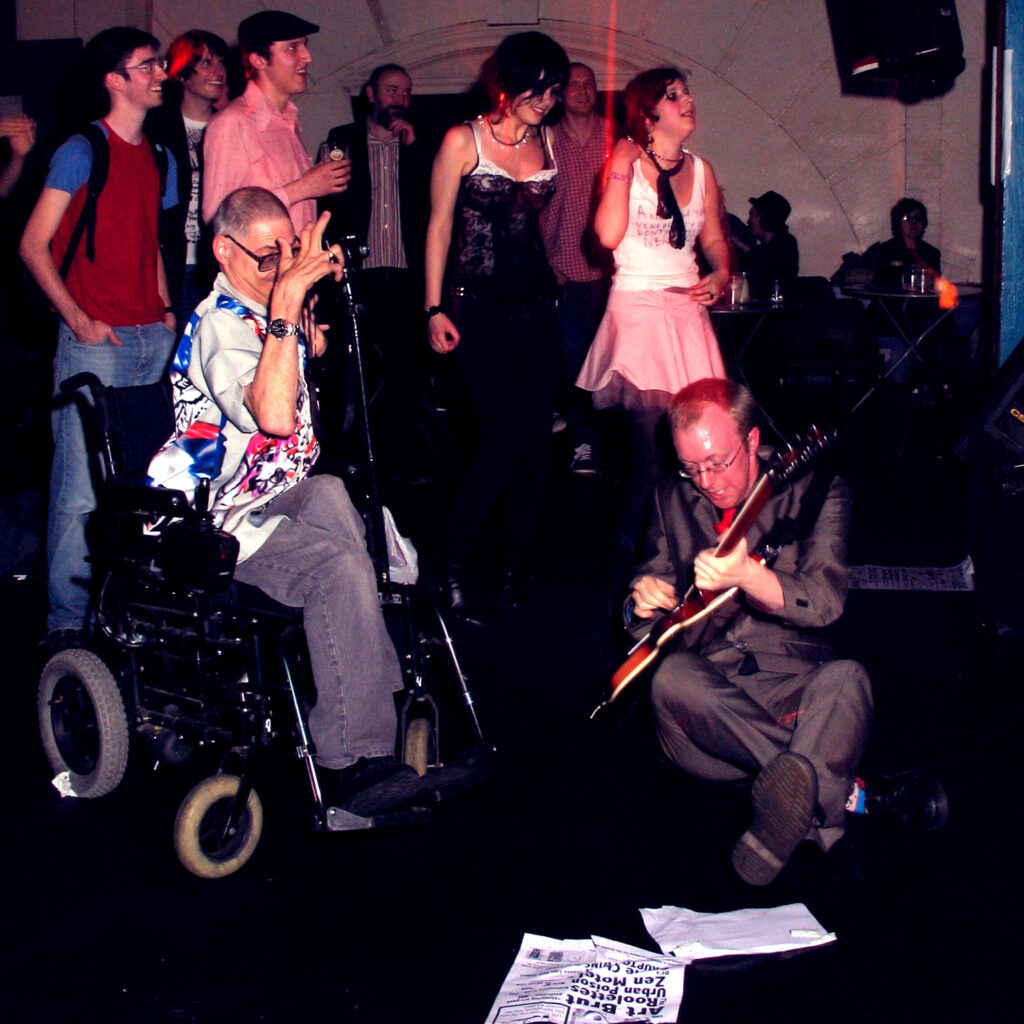 Who can mystery shop?
---
Anyone who considers themselves to be Deaf, disabled, neurodivergent or to have a long-term physical or mental health condition. We do not ask for "proof" and you do not need to have a formal diagnosis, be receiving medical treatment or receive disability benefits.
How do I sign up?
---
In order to request and complete mystery shops for us, you need to register as a volunteer via our networks sign-up form.
Once you've signed up, you will be sent our monthly volunteer email and be able to request to mystery shop.
Requesting to mystery shop
---
We can only accept mystery shops that have been requested and approved in advance.
Before requesting a shop, please read our code of code of conduct, frequently asked questions and expenses policy:
When you are ready to request a shop, complete the following short form:
After the event
---
You should complete the report as soon as possible after the event using the form below. We expect reports for approved shops to be returned to us within four weeks and we cannot pay expenses for a report that is submitted after eight weeks.
You will be asked if the event was indoors or outdoors and will be asked different questions depending on the answer.
The form is divided into different sections. We will ask you information about different aspects of the shop. Many of the questions are checkboxes but there are spaces to give more detail.
You can save and return to the form. Tick "save my progress and return later". You will be asked to choose a password and will receive email with a link to your form. You can also simply go to the form and enter your email address and your password to resume the form.
Claiming expenses
---
If you want to claim expenses you need to fill in the claim form:
You also need to email proof of ticket purchase to: [email protected].
Any other questions
---
If you are not sure if you are eligible or have any other questions about mystery shopping, please get in touch with Mauro, our Volunteer Coordinator, via [email protected].