Our Live Events Access Charter is an industry standard designed to help you to build disability equality into all aspects of your venue or event.
"Improving access is simply good customer service."
The Boileroom, Guildford
The awards
---
The Live Events Access Charter is made up of four awards – Bronze, Silver, Gold and Platinum.
Most venues and events start at Bronze and then progress to higher awards depending on their circumstances.
We have three frameworks to support teams to work towards awards: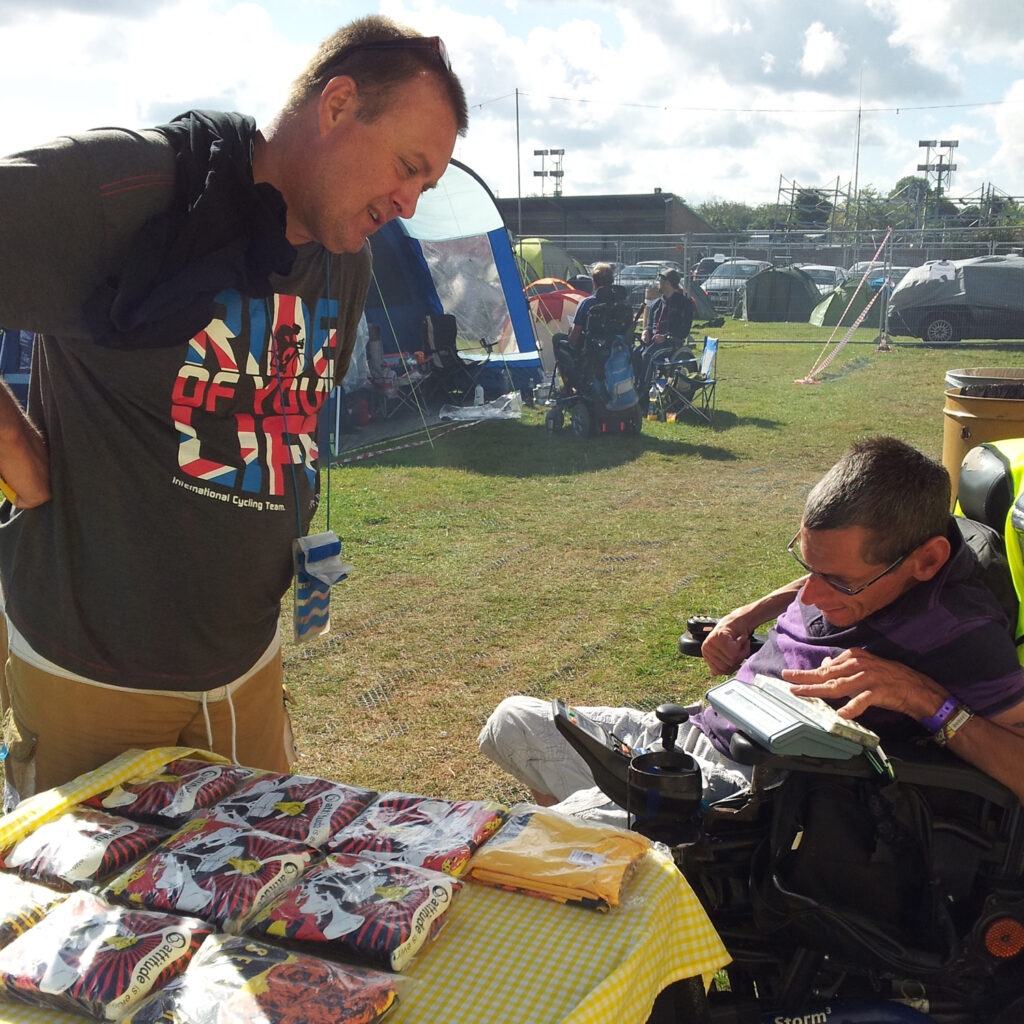 Topics covered
---
Our Live Events Access Charter covers:
Pre-event information and communications.
Bookable access such as companion tickets and viewing platforms.
Access-related policies such as assistance dogs, food and drink.
Entry and egress, including emergency evacuation.
Physical accessibility around the venue or event.
Access to performance such as viewing platforms/areas, and British Sign Language.
Accessible facilities such as toilets and campsite amenities
Accessibility for artists, volunteers and employees.
Staff briefing and training.
"The Live Events Access Charter grassroots venue framework contains specific, achievable actions which these venues can take and be recognised for. We hope many more venues will be able to take positive steps in this area, supported by the bespoke approach Attitude is Everything is able to bring to this process."
Beverley Whitrick, Strategic Director, Music Venue Trust
The support we provide
---
When you sign-up to join the Live Events Access Charter, you will be given:
A venue visit by a member of our team (festival site visits when possible).
A dedicated member of our team to provide remote advice when needed.
The tools and guidance to create an Action Plan, paving the way for an Award once completed.
The opportunity to join a monthly call with other Charter members.
We also provide training and consultancy services that can compliment your work on the Charter.
What we expect from you
---
In order to become a member of the Live Events Access Charter and gain awards, you need to:
Attend a Charter Introduction meeting.
Send us a written commitment to implementing Charter Action Plan requirements from a Director / Owner.
Develop a draft Action Plan.
Agree to being mystery shopped.
Engage with disabled audience members when necessary.
Commit to updating and reviewing your Action Plan every two years.
Commit to putting staff on Disability Equality Training.
Agree to respond to the Charter Survey on a yearly basis.
Awards via the Charter must be renewed every two years, with an updated Action Plan submitted and signed-off by us. The certificate you receive will be dated, and you will receive a reminder six months before your accreditation expires.
Venue framework
---
Our standard venue framework is designed to be usable by venues of every scale, from 50 capacity spaces to the largest arenas.
We can apply the charter to a single venue, or work with your company to sign-up multiple venues across a chain.
Enquire about joining the Charter
Email: [email protected]
Phone: 020 7383 7979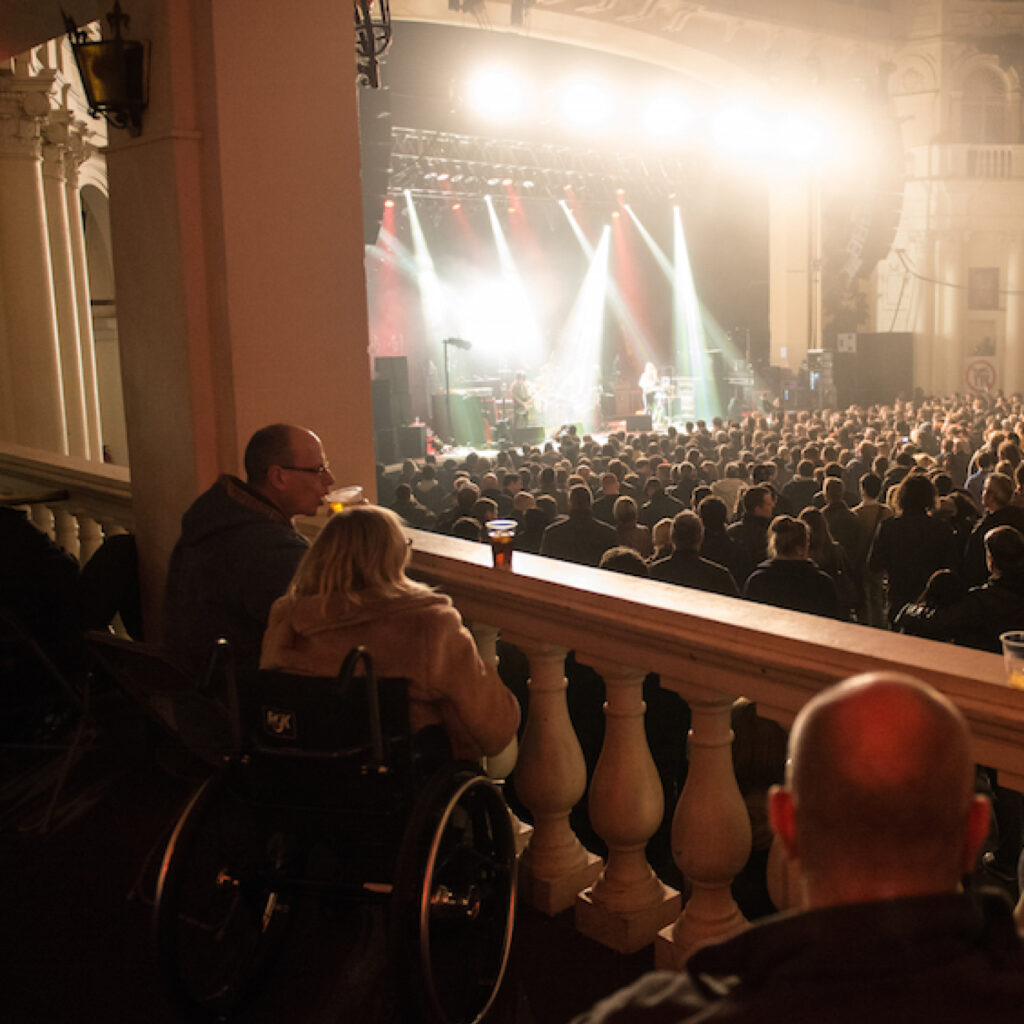 "Working with Attitude is Everything over the last few years has been a really great process. The Live Events Access Charter helps venues break down barriers to accessibility bit by bit. Exchange is a small venue, in an old building, with limited cash flow, so it can feel a bit daunting to know where to start with accessibility. Many grass-roots venues face similar challenges, but Attitude is Everything provides practical ways to problem solve and engage all users; from staff to sound technicians, customers to promoters."
Iwan Best, Director, Bristol Exchange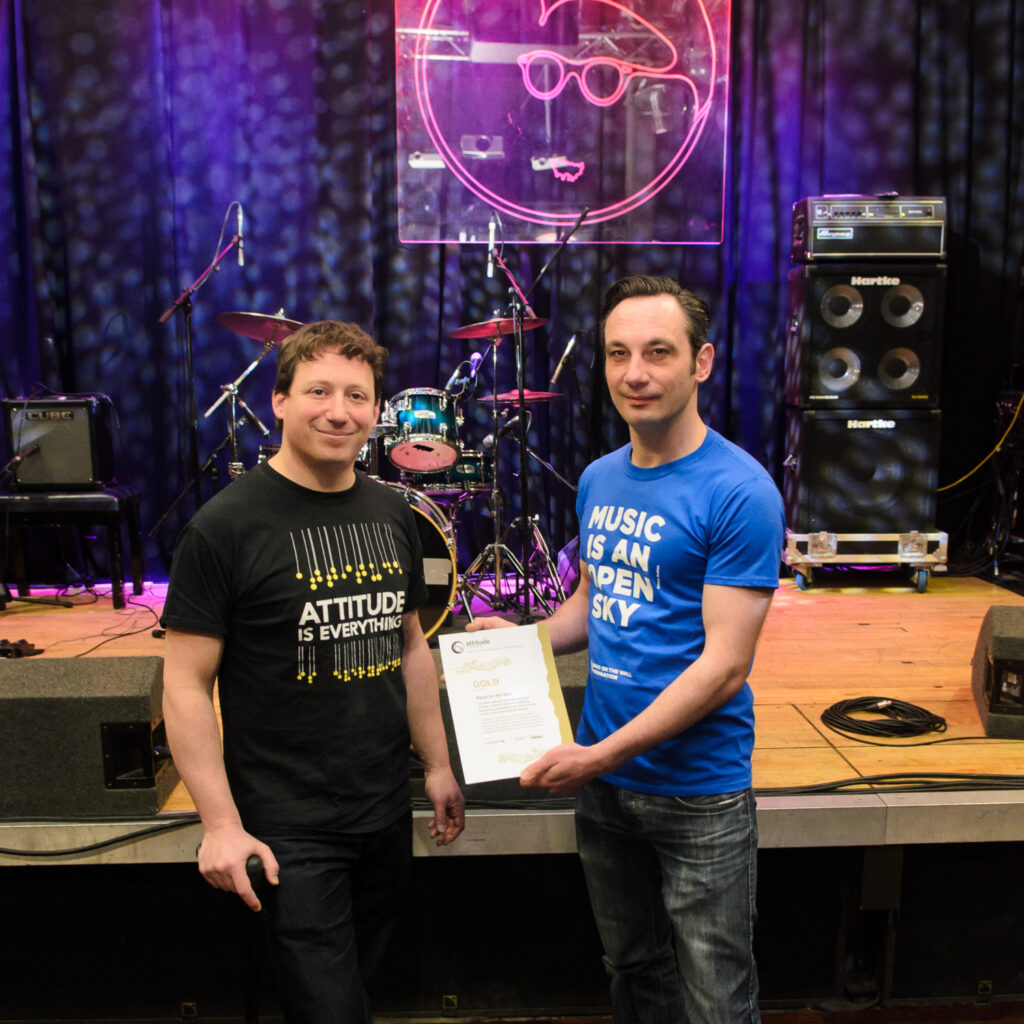 Grassroots venue framework
---
Our grassroots venue framework is designed to enable us to assist small venues with limited staff capacity, and who might not have or be able to install an accessible toilet.
We can support a venue without an accessible toilet to work towards installing one, or, if this is impossible, you can still gain the Bronze award by putting in place the best possible sign-posting to nearby facilities.
Enquire about joining the Charter
Email: [email protected]
Phone: 020 7383 7979
"Myself and Emily are so thrilled that Glastonbury has been given this award. It is so important that our festival can give access to people that would otherwise find it difficult. Having worked with Attitude is Everything since 2005 the festival has made some significant changes to get us to where we are now. We thank Attitude for the advice and assistance they have given the festival over the years and we look forward to continuing our work with them."
Michael Eavis, Glastonbury Festival
Festival and outdoor event framework
---
Our festival and outdoor event framework enables us to support camping and multi/single day outdoor events of all sizes and in all settings.
This framework includes the design of accessible campsites, outdoor viewing platforms, and access routes around a site.
Enquire about joining the Charter
Email: [email protected]
Phone: 020 7383 7979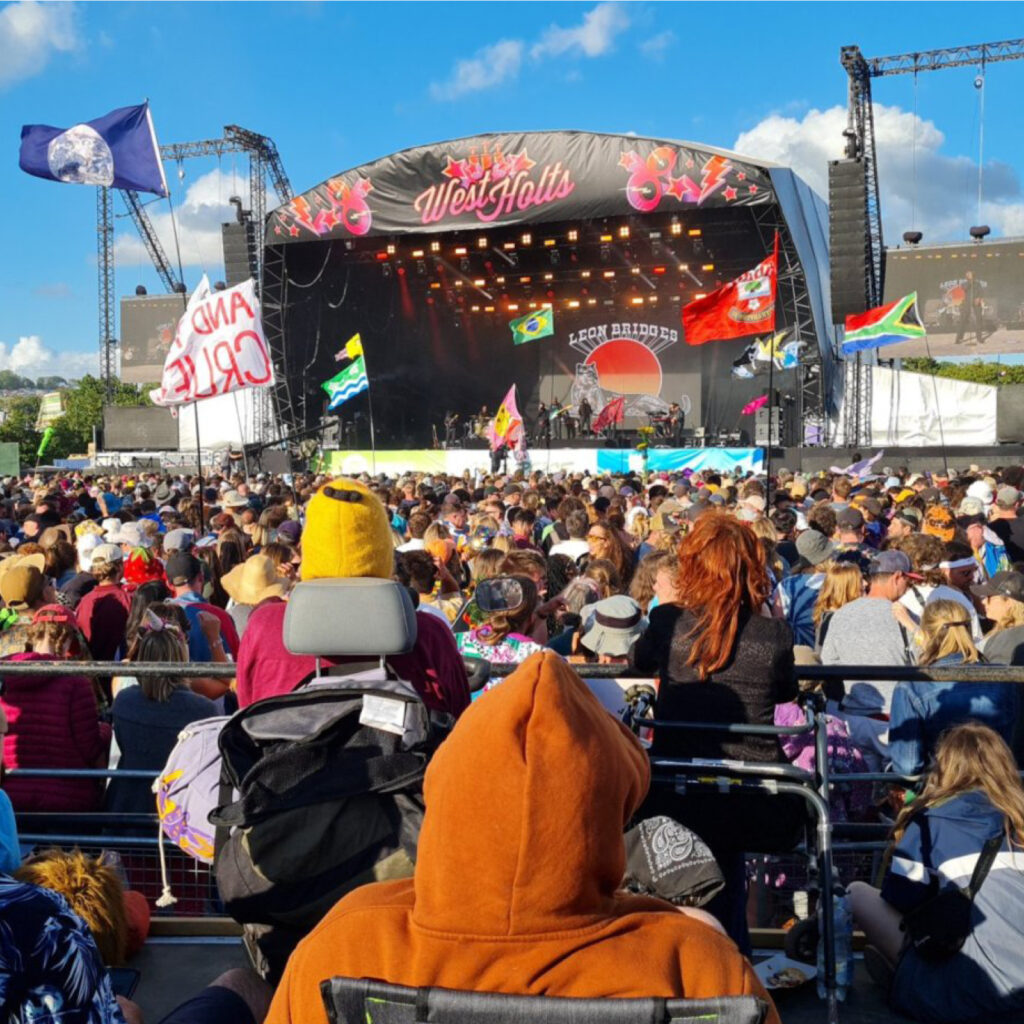 History of the Charter
---
Until its name change in 2022, our Charter was known as Attitude is Everything's Charter of Best Practice.
The Attitude is Everything Charter of Best Practice and pilot programme was launched at Camden Dingwalls, London in September 2000.
The early years saw us sign up venues and events of every scale across the UK, including Band on the Wall, Sage Gateshead and Reading Festival.
2012 saw us split the Charter into two frameworks – one for venues and one for festivals.
In 2013, The O2 was the first arena in the UK to be awarded Gold.
In 2014, Glastonbury was the first camping festival to gain the Gold Award, whilst 300-capacity venue The Boileroom in Guildford became our 100th Charter sign-up.
2015 saw Band on the Wall become the first small venue in the UK to be awarded Gold. That year also saw the first Pride event join the Charter – Pride Cymru.
In 2016, Union Chapel and the church of St John at Hackney became the first church-based live music venues to join the Charter.
In 2017, we launched a version of the Charter specifically for Grassroots music venues in consultation with Music Venue Trust, with Tunbridge Wells Forum being the first to be awarded. This year also saw the Live Events Access Charter being endorsed by UK Music's 'Live Music Group' and the UK Government as the 'Best Practice Access Standards in Live Music.'
Despite the impact of the pandemic in 2020 and 2021, sign-ups in the period continued, including Alexandra Palace, and Green Door Store.
In 2022, we released the latest version of the Charter, now called the Live Events Access Charter.